6 January 2022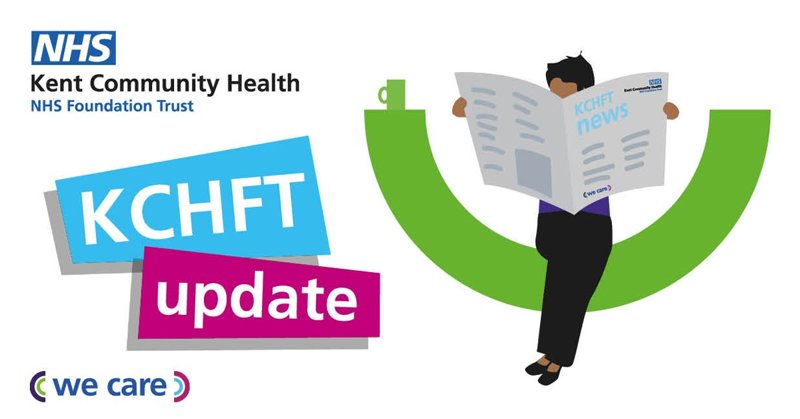 | | |
| --- | --- |
| | Walk-in covid and children's flu vaccination slots this week |
Cathie Burton, Head of School Aged Immunisation Services talks about why it's easy to pop into our walk-in COVID-19 vaccination centres for children aged 12 to 15 this week
Did your child miss their COVID-19 jab at school? Why not walk-in to one of our centres this week.
Perhaps they weren't in school that day, or they've since turned 12. Or maybe you and your child needed extra time to consider having the vaccine.

Whatever the reason, Kent Community Health NHS Foundation Trust's (KCHFT) team of expert vaccinators is here to help.
Accompanying your child to their vaccination appointment means you can support them every step of the way. And our expert team of clinicians will also put your mind at rest and do everything they can to make your child feel comfortable.

KCHFT runs two vaccination sites, which you can book or just walk-in:
The

Pentagon Shopping Centre, Chatham

is open all this week, including Saturday, 8 January and Sunday, 9 January from 8.30am to 6pm.
The

Camden Centre, Tunbridge Wells

is open all week from 8.30am to 6pm, until Saturday, 8 January
As well as the COVID-19 vaccination, we also have flu vaccine available for those children in years R to 11 at these two walk-in centres.

If Chatham or Tunbridge Wells aren't convenient for you, there are vaccination centres run by other NHS providers across Kent. Click here to find your nearest centre.

For more information about the Covid vaccine for 12 to 15-year-olds, click here to visit the government website or watch the video above.

Official leaflets and guidance about the COVID-19 vaccine for young people can be found here.
When are children offered the COVID-19 vaccine?
Children can get a first dose of the vaccine from the day they turn 12.
Most children can get a second dose from 12 weeks after they had their first dose.
If your child has tested positive for COVID-19 and is not at high risk from COVID-19, they need to wait 12 weeks before they can have a COVID-19 vaccine.
This starts from the date of their positive PCR test.
How children can get the COVID-19 vaccine
Most children aged 12 to 15 can:
get the vaccine at school

book their vaccination appointments online for an appointment at a vaccination centre or pharmacy

find a walk-in vaccination site to get vaccinated without needing an appointment.
Getting the vaccine at school
Most children will be offered a first and second dose of the vaccine at school during school hours.
Second doses will be offered in schools from 10 January 2022. Children who have not yet had a vaccine can get their first dose during these vaccination sessions.
Our school immunisation teams will visit your child's school to give the vaccine.
As a parent or guardian you will get a letter or email with information about when the vaccine will be offered, and you'll be asked to give consent.
If your child misses their COVID-19 vaccination, for any reason, they will be offered it again at a later date.
If you have any questions, you can also phone, text or have a web chat with us!
☎️ 0300 123 5205